Our priority at Lewis Clinic Dentistry is to make sure you have and maintain a beautiful healthy smile for a lifetime. At your convenience, we provide you with many cosmetic dental procedures that will leave you feeling confident, thrilled and fearless with your new smile.
ZOOM Teeth Whitening | Crowns and Bridges | Porcelain Veneers | Lumineers | White Fillings | Cosmetic Bonding | SNAP-ON Smile | Invisalign | Dental Implants
Teeth Whitening

Whether it's with a Take-Home Whitening Kit or an In-Office Whitening System, ZOOM Teeth Whitening Technology helps us give you the best results for an average of eight shades brighter teeth.
Porcelain Veneers / Lumineers

Porcelain Veneers / Lumineers, as well as Cosmetic Bonding are all easy, pain-free solutions to fill the gaps between your teeth, hide your chipped or broken teeth and even hide any permanent stains or discolorations. Dr. Lewis will recommend the solution that best suits your condition.
Invisalign Clear Braces

As an alternative to the old-fashioned metal braces, Invisalign are clear, invisible custom-made teeth aligners that can straighten your teeth and give you the same beautiful result.
Dental Implants

In case of missing teeth, Dr. Lewis might recommend a Dental Implant, which is an artificial tooth root. Dental Crowns are then needed to cover the implants. However, crowns can also replace damaged teeth while keeping their healthy roots in place. Dental Bridges, on the other hand, fill the gap of missing teeth with the assistance of the two surrounding teeth. They can also be supported with implants, if needed. These procedures give you a better aesthetic look and prevent your teeth from shifting, preserving your jaw structure and your chewing ability.
White Fillings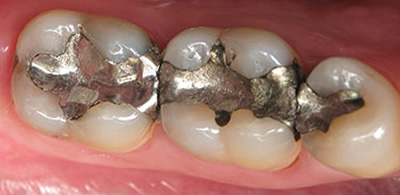 White Fillings are used in treating cavities and decayed teeth, as a replacement of the old, silver amalgam filling. They match the color of your tooth, giving you a more natural and beautiful look.
SNAP-ON Smile

SNAP-ON Smile helps you get that perfect smile in just 2 dentist visits. You'll be able to eat, drink and wear this easy removable, custom made teeth "wig" all day to give you the smile of your dreams.